MANAGING PARTIAL-ONSET (FOCAL) SEIZURES
IN YOUR CHILD AT EVERY STAGE OF DEVELOPMENT
Partial-onset seizures are unpredictable and can strike at any age. As a parent, you want to be prepared with the right treatment and information.
Whether your child is an infant, toddler, or teen, and whether he or she has been recently diagnosed or struggling for some time, you should know there is hope. You may be able to help reduce the number of partial-onset seizures your child is having.
HOW BRIVIACT MAY HELP YOUR CHILD
BRIVIACT is a prescription medicine that can be used to treat partial-onset seizures in people 1 month of age and older. BRIVIACT can be taken alone or may be added to an existing seizure medication to help control partial-onset seizures.
BRIVIACT may help reduce your child's number of:
Partial-onset seizures

Days with partial-onset seizures
BRIVIACT has been generally well tolerated in children.
If your child is experiencing partial-onset seizures, ask your child's doctor about BRIVIACT.
Partial-onset seizures are the most common type of seizure in children.
HOW BRIVIACT IS TAKEN
Your child's doctor will prescribe an appropriate dose and formulation of BRIVIACT based on your child's needs. However, it can be challenging to get some kids to take their medicine. That's why BRIVIACT has 2 options for oral formulations: tablets and a raspberry-flavored liquid.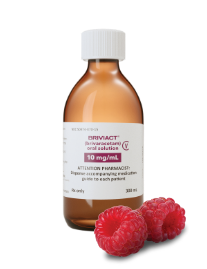 BRIVIACT
ORAL SOLUTION
If your child has trouble taking pills, they can take BRIVIACT as a raspberry-flavored liquid.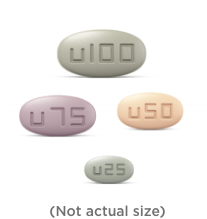 BRIVIACT
TABLETS
BRIVIACT tablets come in multiple doses and should be taken whole. Do not crush or chew tablets before swallowing.

The hope is that a child never has to go to the hospital. But if they do, and they can't swallow the oral solution or tablets, a healthcare professional can give BRIVIACT through the vein (intravenously).
Partnering With Your Child's Doctor in Treatment Decisions
As a caregiver, you play an important role in the treatment decision process. The following information and tools are designed to help you and your child work together with the doctor to understand your child's epilepsy and their treatment.