I've been diagnosed with epilepsy; what does this mean?
Your brain is made up of billions of cells called neurons that communicate using electrical and chemical signals to control how your body works. Seizures can happen when these electrical and chemical signals are not working the way they normally do. Not all seizures, however, are a result of epilepsy. A seizure is a single episode, while epilepsy is a disease involving unprovoked seizures over time. Unprovoked seizures are not linked to a recent or current incident affecting the brain such as brain injury, alcohol or drug withdrawal, stroke, brain infection, or another identifiable acute cause.
You may be diagnosed with epilepsy if you experience any of the following:
At least two unprovoked seizures more than 24 hours apart
One unprovoked seizure and a probability of more seizures similar to the general recurrence risk after two unprovoked seizures (at least 60% over the next 10 years)
A diagnosis of an epilepsy syndrome
You are not alone. Approximately 50 million people around the world have epilepsy.
UCB, the maker of BRIVIACT, also makes several of the most commonly prescribed epilepsy medicines. To learn more about all our antiepileptic medicines, and free support resources for patients and families living with epilepsy, visit the UCB website.
What are partial-onset seizures?
The type of seizures you experience depends on where the abnormal electrical activity in your brain begins. When abnormal electrical activity begins in only one part of the brain, it is called a partial-onset seizure.
Partial-onset seizures include:
Simple partial seizures, where a person remains fully aware (does not lose consciousness). He/she may:
Experience muscle jerking or stiffening
Smell, taste, see, hear, or feel things that are not there
Experience a sudden sense of fear, depression or happiness
Have changes in heart rate or breathing, sweating, or goose bumps
Complex partial seizures, where a person loses awareness (either partially or fully). He/she may:
Stare blankly or may seem to be daydreaming
Pick at the air or their clothing
Repeat words or phrases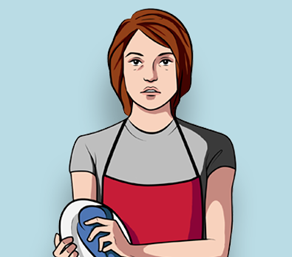 Complex partial seizures
Stare blankly or may seem to be daydreaming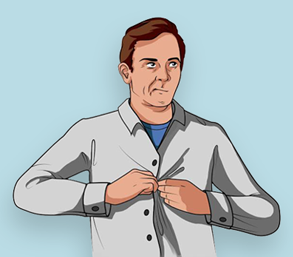 Complex partial seizures
Pick at the air or their clothing
PARTIAL SEIZURES & REGIONS OF THE BRAIN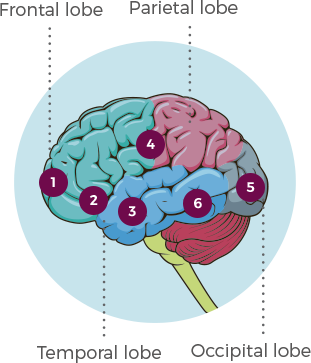 Seizures that start in the frontal lobe may cause behaviors such as running, screaming, fear, anger and aggression.
Seizures in the olfactory bulb may cause changes in sense of smell.
Seizures in the temporal lobe may disrupt speech and cause automatic, repetitive moments like chewing.
Seizures in the sensory cortex may cause illusions of sound, such as ringing or music.
Seizures in the occipital lobe may cause visual hallucinations.
Seizures in the temporal lobe may alter consciousness and mood. The person may stare blankly, appear afraid, or be unresponsive.
How are partial-onset seizures treated?
Controlling seizures with medicine
Many people are able to control their seizures on one antiepileptic medicine, but when seizures cannot be managed on one medicine alone, another medicine may need to be added.
Turning to an add-on therapy
Some people with epilepsy will continue to have seizures even though they are taking antiepileptic drugs. When one medicine is not enough to control partial-onset seizures, your doctor may recommend an "add-on" therapy, also called "adjunctive" therapy. An adjunctive antiepileptic medicine is added to your current treatment of 1 or more antiepileptic medicines and may be able to provide additional partial-onset seizure control. Studies suggest about 50% of patients will need an additional antiepileptic drug after their first medication.
Taking your time back from seizures may mean working with your doctor to find the combination of antiepileptic medicines that work for you. If you are still experiencing partial-onset seizures on your current medicine, ask your doctor about your treatment options.
How can I find the right doctor for me?
Your family doctor is an important part of your healthcare team, but to get treatment that is better tailored to epilepsy and your personal needs, you should visit a neurologist or an epileptologist. A neurologist is a medical doctor who is specially trained to diagnose and treat brain and nervous system disorders. An epileptologist is a neurologist who has gone through specialized training in epilepsy and its treatment.
Partnering with your healthcare provider
Some people find talking to a healthcare provider intimidating, but remember that he or she is there to help. You both share the same goal of seizure control, and the first step to getting there is to have an open and honest conversation.
The following tools can help you make the most of your visits with your healthcare provider: